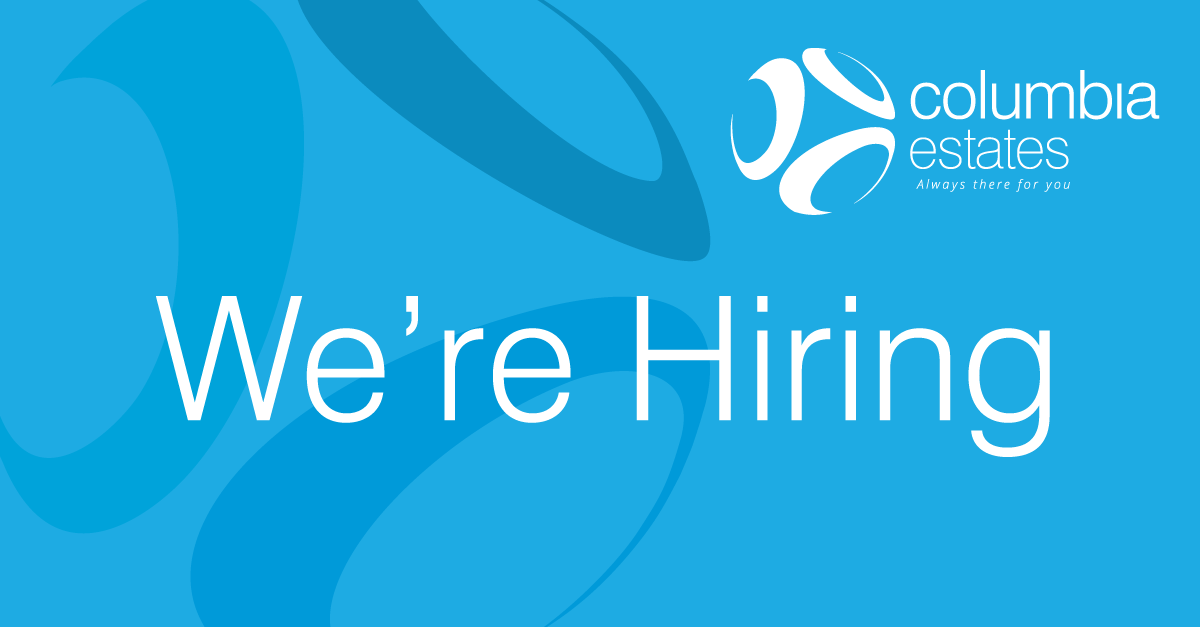 Property Portfolio Manager
Role: Property Portfolio Manager, Columbia Estates, reporting to David Kennedy, CEO Columbia Group
Salary: DOE
Holidays: 21 days PA
Hours: 8.30am-5.30pm (1-hour lunch break)
Start: ASAP
We are looking for a bright, sparky candidate to join our busy and hardworking team at Columbia to manage our exciting and rapidly growing property portfolio. Based in a bright, modern office in the centre of town, you'll be working within our long-established Jersey rentals team, managing the lettings of both residential and commercial properties. 
As the face of our business, you'll be a personable and professional candidate that provides a responsive and first-class customer experience for all of our agents and tenants.
Though no specific experience is required, a passion for property is a must, and you will be on the ball, keenly aware of trends and developments within the market, and excited to implement new strategies and ideas to make the management process more efficient. 
There is also room to really make the role your own and to climb the ranks here at Columbia, so we need someone confident in their own ability and with a great attitude towards getting things done and fulfilling the needs of the business.
As the role requires precise reporting and analysis of data, you will be meticulously organised, with a keen eye for detail to ensure that property management systems are perfectly aligned with the finance team. You will need to input, understand and present this data, both internally and externally, so accuracy and forward-thinking are vitally important in this role.
You will also need to be proactive, with an ability to plan for and anticipate, renewals, inspections, contracts, compliance certificates and more, to ensure our properties are always full and compliant. Honesty and clear communication are also of paramount importance in this role, as it is crucial that the whole team and David our CEO, are aware of any issues/developments should they arise. 
Within this, you and your team will be responsible for the whole lifecycle of a tenancy, including:
· Onboarding of new tenants, receiving deposits and ensuring all compliance is undertaken
· Credit Control of rental income
· Customer service and dealing with telephone enquiries
· Reporting voids, upcoming expiring leases and issuing renewals
· Diary management and appointment setting for rentals negotiator
· Assisting with advertising and updating social network channels
· Property condition reports
· Liaising with the Deposit Scheme for the prompt processing of deposits returns
As you will be required to frequently visit the properties you manage, the role includes the use of a company car. We therefore require a full and current driving license and five years residency from anyone applying for this position.
We are incredibly keen to find the perfect candidate for this role, so if you feel that could be you, please send your CV and cover letter to David Kennedy at jobs@columbia.je where they will be reviewed confidentially.
The closing date for this role will be Thursday 22nd October.
We look forward to hearing from you.