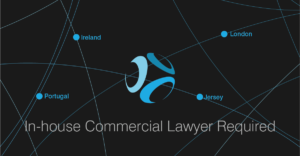 New vacancy: In-house Commercial Lawyer
We are looking for a smart and driven candidate to oversee our exciting and rapidly growing commercial operations here at the Columbia Group. Working with a dynamic and established team, this is an exciting chance for a confident and capable candidate to move in-house and really make the role their own.
You will be experienced in commercial law with background experience in property, and ready to hit the ground running as you will have your hands full supporting and expanding the business across our international enterprises.
As this is a hugely varied role, you will be flexible and adaptable to cover the wide remit of work, including exciting new developments, high profile investments and cutting-edge construction. Working across multiple jurisdictions you will also need to be on the ball and responsible, ensuring all work is finished with a laser sharp attention to detail.
You will be confident in your knowledge and experience, able to draft, review and negotiate a variety of contracts including finance, procurement, confidentiality etc. and resilient with your complex and crucial cross border work for the team.
A willingness to learn and develop in new areas of law is a must, so you will be curious and commercially astute, as here at Columbia we really want you to excel in your work and grow within the company.
Ultimately you will be a great communicator, able to give practical legal advice to key stakeholders on business and project matters, and liaise with the team with honesty and clarity as it is crucial that the company and David our CEO, are aware of any issues/developments should they arise.
As we may also require your advice on health and safety matters, we really need someone that will be a team player, also providing support on M&A transactions, early-stage disputes and ad hoc employment issues within Columbia.
With this exciting opportunity, some key requirement for this role are:
– You are UK qualified lawyer with at least 5 years PQE.
– Experience of complex cross-border contracts
– Experience working with banking institutions and projects
– In-house experience is an advantage (including secondments)
You will be based in our bright, modern offices in the centre of town and as with any role here we do require five years residency from anyone applying for this position.
We are incredibly keen to find the perfect candidate for this role, so if you feel that could be you, please send your CV and cover letter to David Kennedy at jobs@columbia.je where they will be reviewed confidentially.
We look forward to hearing from you.