Tenants – Reporting a Problem
To log any issues with your property, please access our online system Report a problem  
We have a dedicated in house maintenance team to assist with any unforeseen problems.  Reporting via the online system will ensure that we capture all the required information to address any issues, as quickly as we can.
For emergencies only: fire, flood or power issues, please call 07700 734200.
No Letting Fees
We don't charge fees or commission on our properties. Deal Direct with no 3rd Party Agents. Browse listings.
Register
Want to keep up to date with properties you might be interested in? Register with us to receive regular property updates. Register with us.
OUR PROPERTIES
View our latest domestic & commercial properties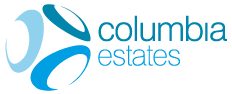 The most trusted landlords in Jersey
"Columbia estates made the process from the very start extremely easy and stress free, even to the point of having d/d mandates all ready for setting up the utilities. They manage the properties very well and any issues are dealt with pronto! I would hightly recommend them."
Lynsey Downey
"From the first meeting with Chris who showed me the apartment after I told him exactly what I was looking for I was impressed as the apartment shown met all my requirements. There was no delay in Columbia arranging all the necessary paperwork for me including the electricity company. The move was efficient and very simple. As landlords I am also impressed at the quick and efficient response to any queries I have had and also any maintenance needing done. I would highly recommend Columbia Estates to anyone looking for professional and efficient service."
Yvonne Harrison
"When looking to rent a property I registered with many estate agents, but it was only with Columbia Estates that it made a difference. We own a dog which made the process more difficult. However Steph from Columbia Estates took notice of our needs and she was the one to contact us when a property suitable for us became available. When we went to see it we took it on the spot as it was perfect for us. It shows how they really listened to our needs and were proactive in helping us find the right property. I cannot thank them enough. We received the property in pristine condition. as landlords Columbia Estates have shown to be approachable and efficient. We are very happy with them and with our flat and recommend them to anyone looking to rent in this difficult market."
Francesca Nasi
"The service you have offered has been prompt, courteous, friendly and professional. In the same manner as when we rented from you 8 years ago, you dealt with the whole process ever so efficiently."
L & C Gajek
"I would recommend Columbia Estates to anyone in Jersey wishing to rent an office. The team are professional and have outstanding local knowledge and understanding of the property market. Great customer service."
I Lancaster